Happy February! A new month means a new buffet selection at GingerScraps, and I am positively in LOVE with my collection this month.  When I first saw this month's buffet colors, I was a bit nervous — the yellows and purples were so far out of my comfort zone it wasn't funny.  But, then one of my fabulous creative team members shared a beautiful little charm with the word "Mindful" on it, and it just felt so…right.
Peacefulness, focusing on what's important in this life, slowing down, paying attention – isn't that what we all crave sometimes? Even if we love being in the midst of craziness occasionally everyone needs that moment to recharge, to regroup and to realize that life is pretty perfect right now. I hope you find the colors and patterns as restful and relaxing as I do. Take a moment to just breathe deeply, and enjoy this very moment.
The Be Mindful Collection includes:  full kit (15 patterned papers and 66 elements), 3 layered templates, 8 journal cards, 28 plain/polka dot papers, and 21 ombre papers
Pick up each individual pack for 50% off through February 5th, or grab the Be Mindful Collection Bundle for even bigger savings!
Even more beautiful, to me, than the collection?  The gorgeous layouts from my super amazing creative team:

And, a gorgeous set of clusters from my always talented creative team: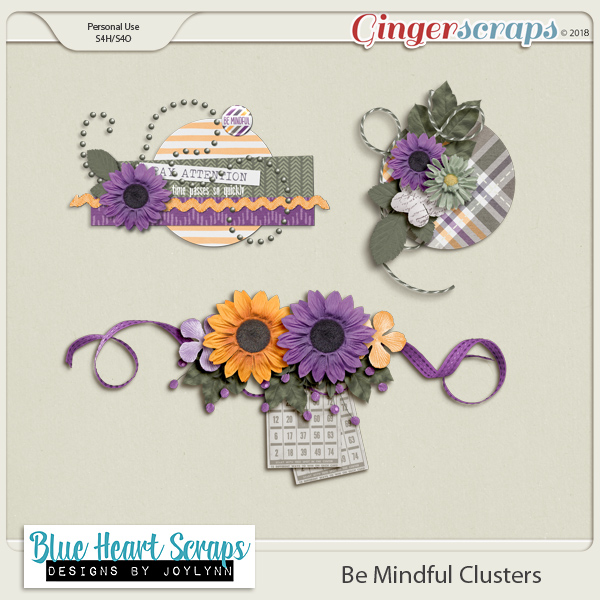 Be Mindful – February Buffet Collection