Happy Friday!  It's the 3rd day back to school for my boys (and the first day I slept through the alarm clocks — eeks!), and that means our weekend needs to be filled with lots of laughing and cutting up and enjoying our time together, because the exhaustion is coming! 😉
And, what better way to scrap our happy, funny, silly moments than with this week's new release, Be Silly!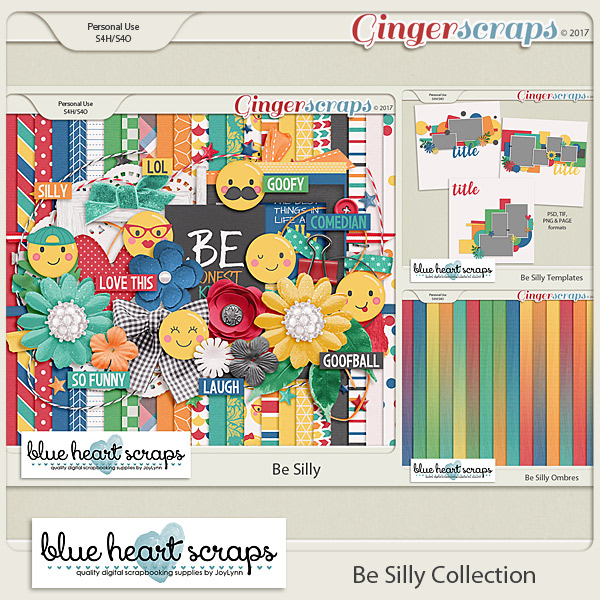 Filled with bright colors and lots of happy faces, it's just waiting for your fun-filled memories!  With the coordinating ombre papers and template pack? It's the perfect combination!  Grab one or more of the products individually, or the Collection Bundle is on sale for just $5.00!
Check out some of the gorgeous layouts created by my talented CT girls: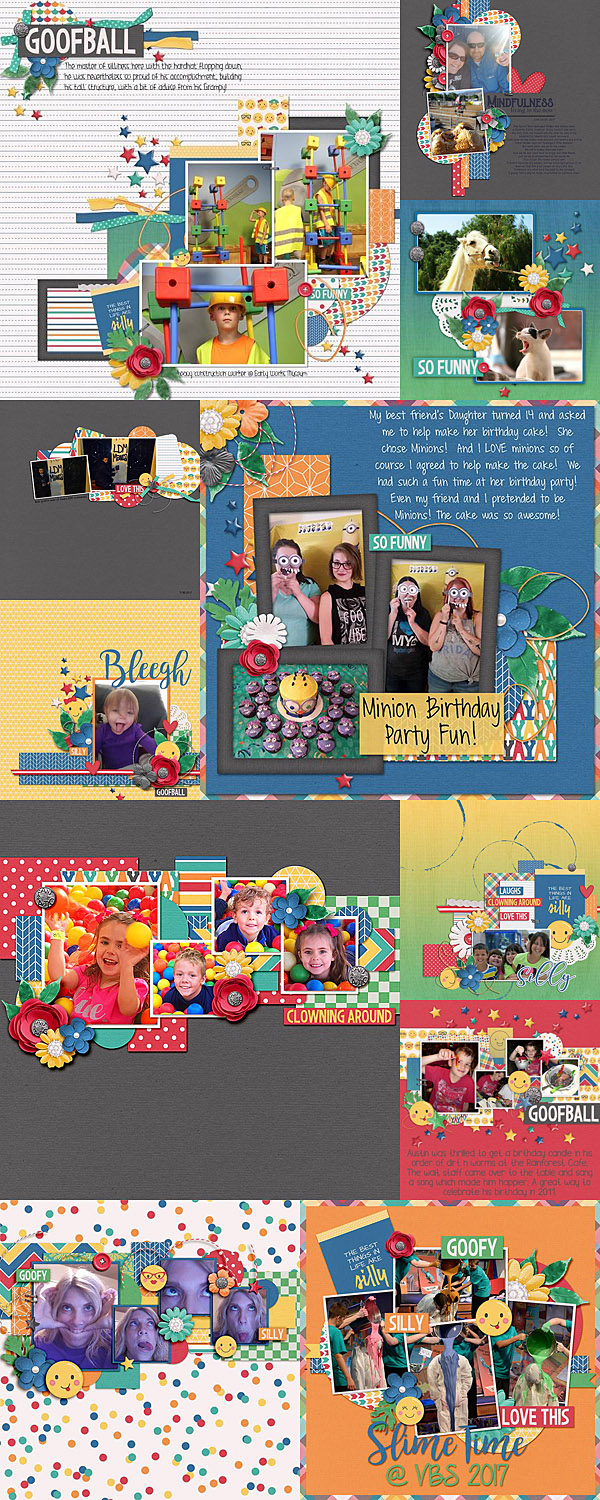 Check out this GORGEOUS cluster freebie from one of my newest guest CT members, Deb.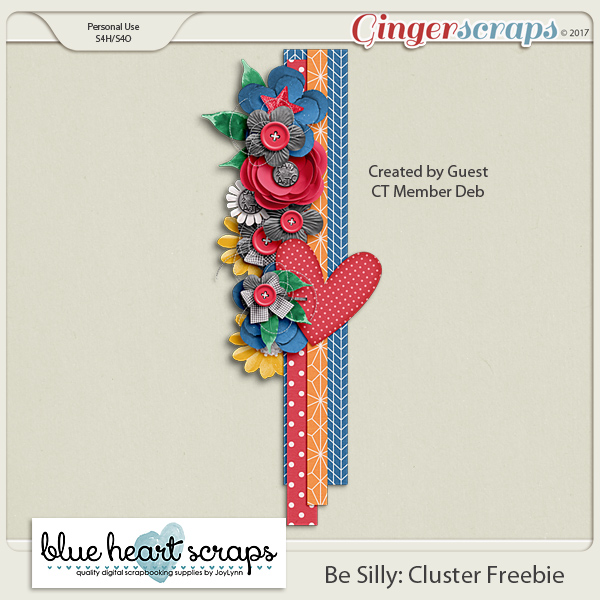 I have several more freebies that I'll be sharing in my newsletter and in the Blue Heart Scraps Fan Group throughout the weekend — you don't want to miss them!
And if you haven't picked up this month's Buffet Template Packs, the sale runs out Saturday August 5th.  Grab these while they're still just $1 each!
Be Silly Collection (and Freebie!)