After having the whole family home for 2.5 weeks, I finally got the hubby back to work and the kids back in school…for two days. And then they closed school for a 'snow day' (I say it that way, as we may have seen a whole 100 flakes fall, but that wasn't until almost 11am!) and now everyone's back at home again…for three more days.  *sigh*  Momma just wants to take a nap in peace and get a little work done.  Is that really too much to ask for?! LOL!
I do have a fantastic new release today, though!  Birthdays, Holidays, or just the every Awesomeness of life.  Sometimes, you just need to celebrate!
The Celebrate Kit from Blue Heart Scraps contains 20 beautifully textured papers (6 plain, 14 patterned) and more than 60 elements for your celebrating needs!
Elements include: balloons, banners, bows, butterflies, buttons, cake, clip, cupcake, flowers, frames, hearts, leaves, grunge splatter, journaling bits, paper piece, party card, present, ribbons, sprinkle splatter, staples, stitches, strings, tag, tape and celebration-inspired word strips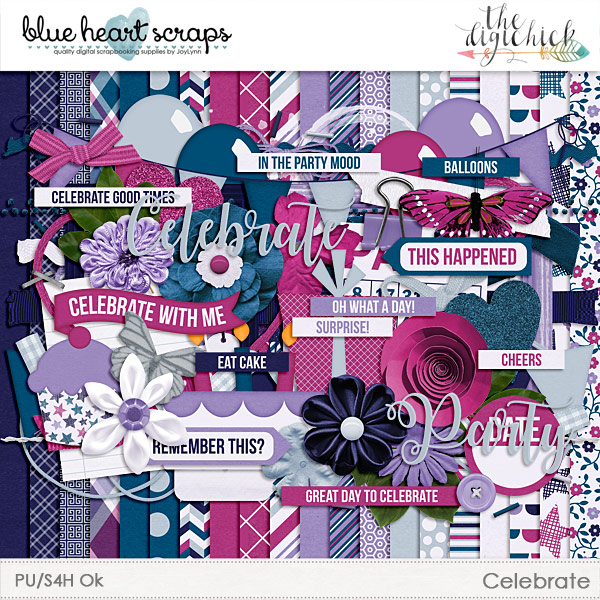 You can grab Celebrate from The DigiChick or GingerScraps — it's currently on sale for 30% off!
I've also brought one of my favorite template packs to The DigiChick — and it's 30% off, too!!
Grab the Scrap It template pack in my store at The DigiChick today!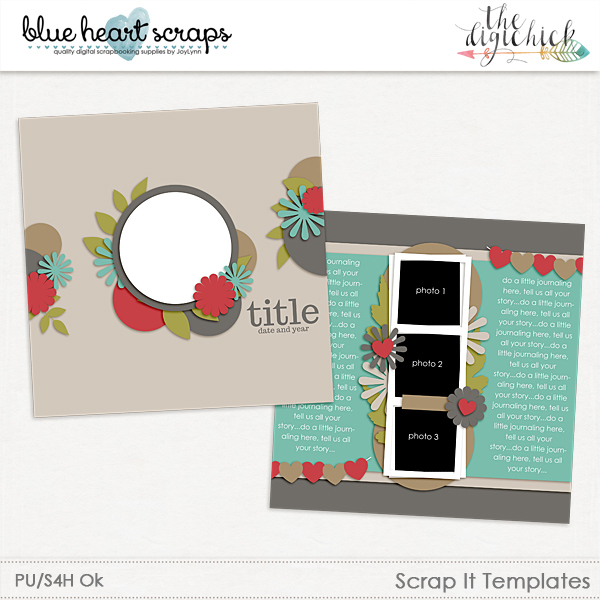 Check out the gorgeous CT layouts for this week!