It's another busy week at GingerScraps, so let's just right into all of the goodness!
GingerScraps is celebrating it's 9th birthday, and as usual, that means lots of fabulous new releases, a wonderful storewide sale, a gorgeous free collab with all $20 purchases and exclusive games and challenges!  Check out the gorgeous birthday $5 Grab Bags in the store, and then visit the forum for all the wonderful activities!
I have three new $5 Grab Bags in the store this weekend, and you do NOT want to miss ANY of them…trust me! 😀
First up is a Celebrations Template Collab Grab Bag with Dear Friends Designs, Miss Fish and Tinci Designs.
Includes 16 12″x12″ templates, saved as layered PSD file, layered TIF files, individual PNG files and PAGE files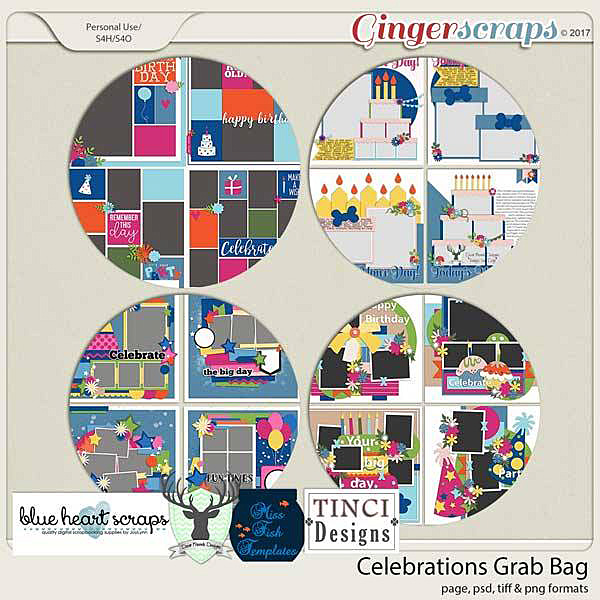 I also have a gorgeous birthday/celebration themed collab with Luv Ewe Designs, Make A Wish
Includes a full kit (8 plain/20 patterned papers and 81 elements), 8 journal cards, 12 flairs, and 8 paint/element scatters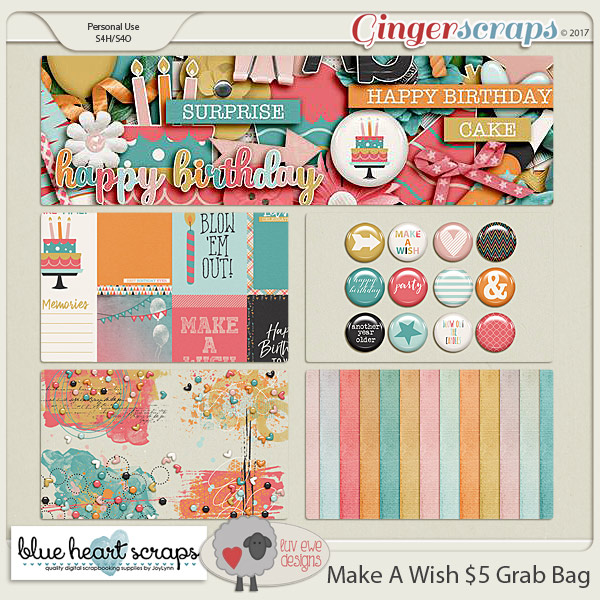 And the next in the Be series of kits, Be A Dreamer. Perfect for dreamers of all ages, this amazing grab bag contains a full kit (7 plain/17 patterned papers), 12 Ombre Papers,  8 journal cards, and 55 elements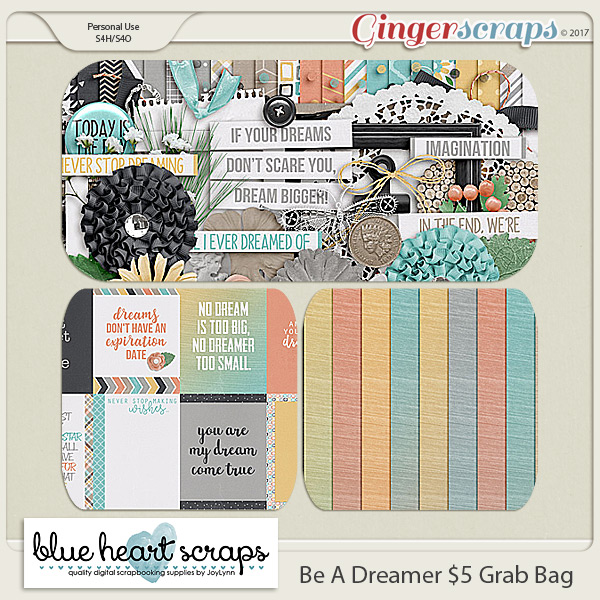 Check out all of these gorgeous creative team layouts:

It's also the 15th of the month, and that means it's time for another $1 Bake Sale.  This month, I have 3 fabulous goodies on sale for $1 each, through September 20th
And last but not least, two gorgeous freebies make with the new grab bag collections for this week.  A beautiful cluster with the Be A Dreamer Grab Bag (available in 2 versions – with and without the word art strip) by Graciela.
And a fabulous set of stackers from Judith with the Make a Wish Grab Bag: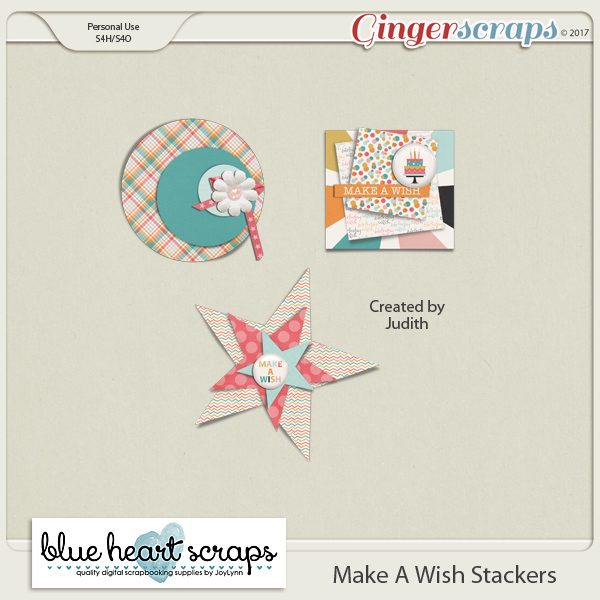 Celebrations Templates, Make A Wish & Be A Dreamer $5 Grab Bags!