Happy Friday morning! I hope you've all been decking your halls and jollying your holly. Christmas Day will be here long before we're ready for it (at least, that's the case for me, I know!)
Today's new release, Holiday Cuties $5 Grab Bag, includes an adorable bundle focused on letting you enjoy the cuteness of the holiday season. Bright colors, adorable winter creatures, and enough holiday cheer to put a smile on anyone's face!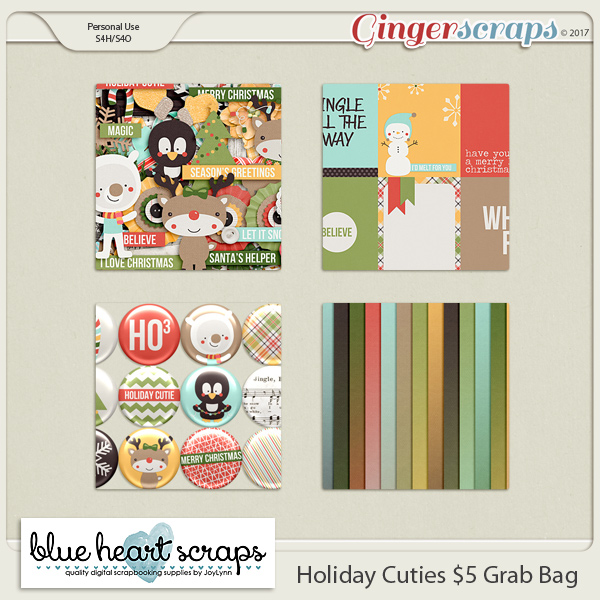 Check out a preview of the adorable cuteness inside!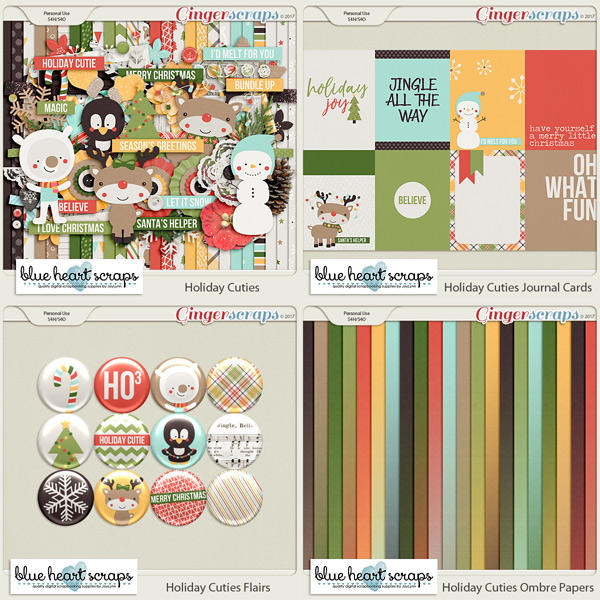 Take a look at these amazing layouts by my incredibly talented CT ladies:

What's even better than an adorable new release? A sale!
To help get you (or keep you) in the Christmas spirit, my entire GingerScraps shop is on sale for 50% off throughout the end of the year.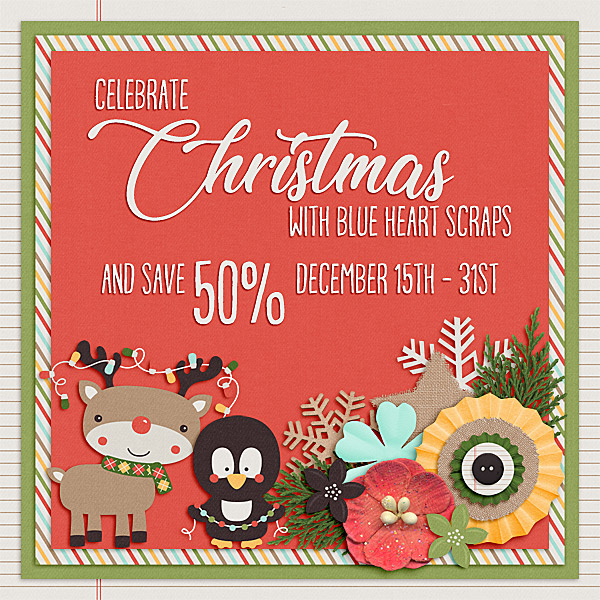 Plus, it's the start of the December Bake Sale at GingerScraps — that means I have 3 new products,
Christmas Time Templates, This Is Family Kit, and This Is Family Templates,
on sale for just $1 each!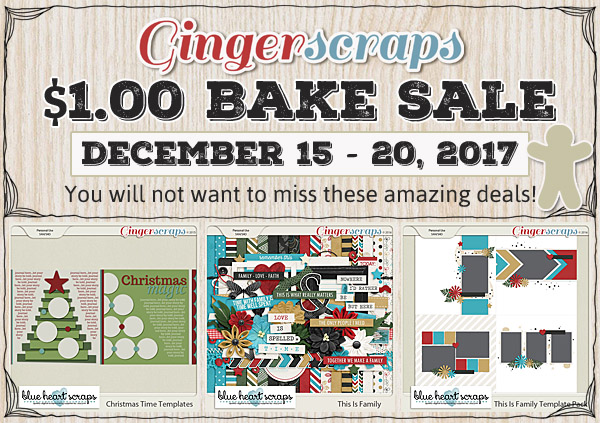 That $1 sales prices is only good through the 20th of December, though, so don't miss out!
And, last but not least, a gorgeous QuickPage freebie from CT Member Robin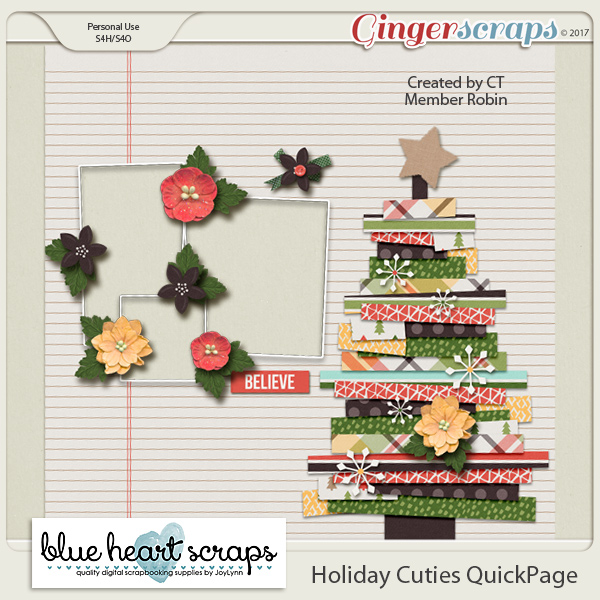 Holiday Cuties $5 Grab Bag & Sale!