I was so excited to hear this past week that the groundhog did not see his shadow. I hope he does not disappoint! I  am anxious for an early spring. The colors of this weeks spotlight yell out spring to me!
The spotlight this week is titled "Little Miss Attitude" by MSPeeler.
I absolutely LOVE this layout. The black and white are a great balance to the bright colors and I love how the pink paper and flowers just POP! The shadowing is amazing and the picture is priceless.
The kit used for this layout is Shine Bright.
In celebration of this weeks spotlight you can pick up Shine Bright for 50% off TODAY ONLY at Gingerscraps.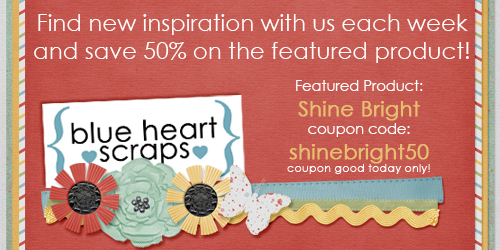 Layout Spotlight for February 7th and Coupon!