I sure hope all of you are having as much collecting these freebies as I am sending them!
 Since my Digital Scrap Cafe store is on sale for 40% off right now, you can buy the entire bundle pack for just $3.60 – what a steal!
Or, if you prefer, each portion can be picked up individually.
Little Monster was inspired, again, by my two adorable little boys (I know, they inspire a lot of my kits…but they also inspire most of my scrapbook pages, so I guess it makes sense).  Though they're funny and adorable and I love them very much.  Sometimes?  They act like pure monsters! 🙂
A few of my favorite Little Monster layouts:
And, last but certainly not least, today's freebie is a 2 for 1 special!  This beautiful Quick Page and Stacked Paper, each coordinating with the Little Monster kit and bundle are yours courtesy of my incredibly talented CT Member, Kim.  Enjoy!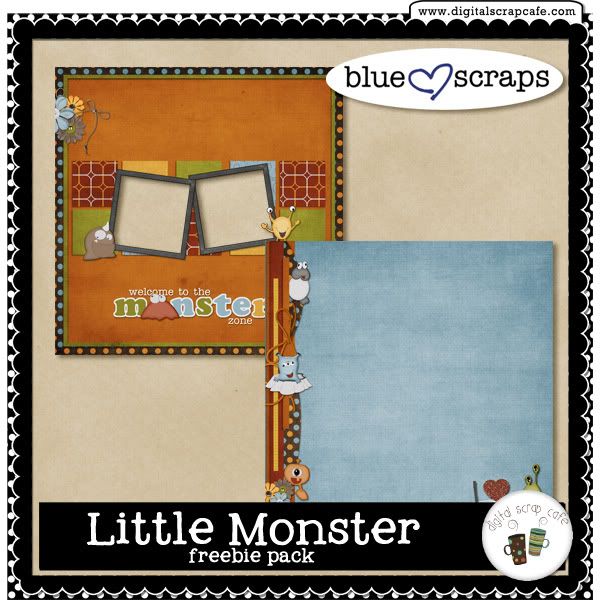 Little Monster & Freebie Pack!