Good morning and happy May!  It's one of the most exciting months of the year in the DigiScrapbooking Community, and that means SO many wonderful things to show and share with you!  International Scrapbooking Day is coming this Saturday, May 6th, and that means lots of wonderful new goodies and a week of fabulous sales and games at GingerScraps!
Let's start the month off with a wonderful new template pack for this month's GingerScraps Buffet, and then take a sneak peek at all the beautiful things in store!
In My Pocket Template Pack by Blue Heart Scraps, perfect for all of your pocket scrapbooking layouts
Included in PSD, TIF and individual PNG file formats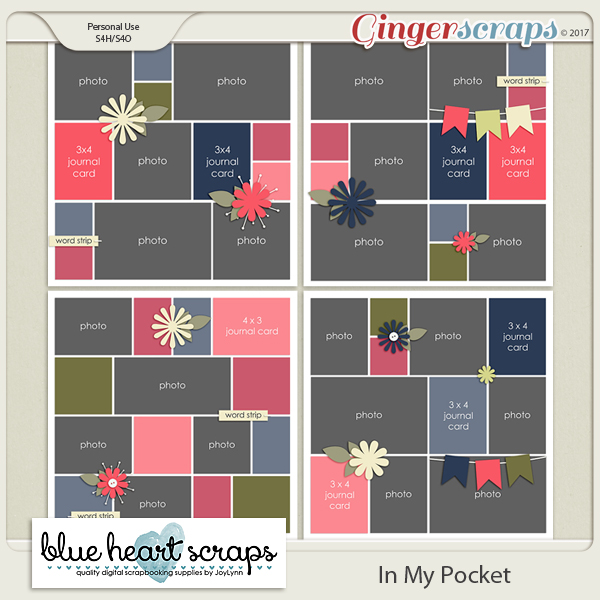 Check out this gorgeous collection of CT layouts created by my super talented ladies:

This month, Jennifer of Luv Ewe Designs and I have teamed up to bring you the GingerScraps Daily Download kit! Each day during May, you can check out the GingerScraps Blog to download a portion of a GORGEOUS new collab kit we created!  Here's a sneak peek of this month's kit: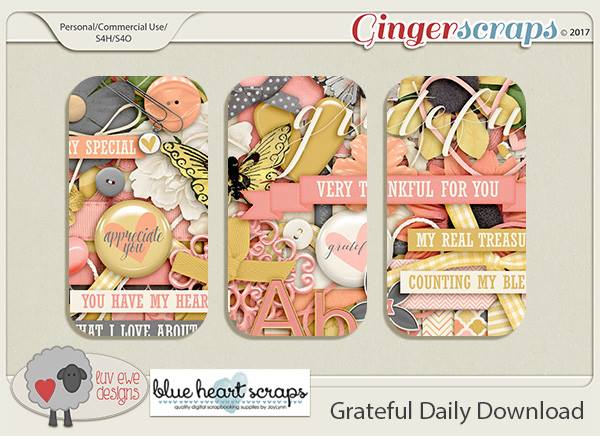 If that's not enough to convince you that you need this gorgeous kit, check out these amazing layouts:

Jennifer and I are also hosting the Designer Spotlight Challenge at GingerScraps this month!  Not only can you earn points towards a free GingerBread Ladies collab…but you can enjoy an extra 30% off both of our stores with special coupon codes!  My coupon info is below!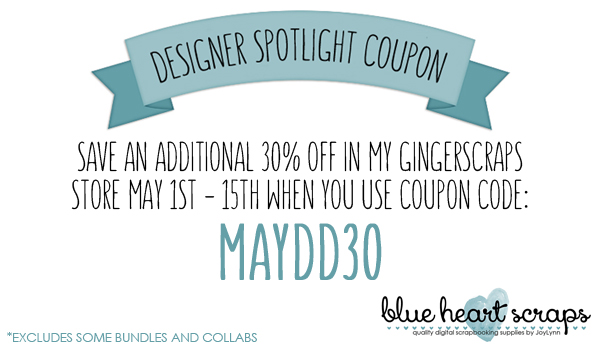 There's also a new Book Club Book this month, and I'm very excited to get it started!  Interested in reading along with us? Check out all the details here: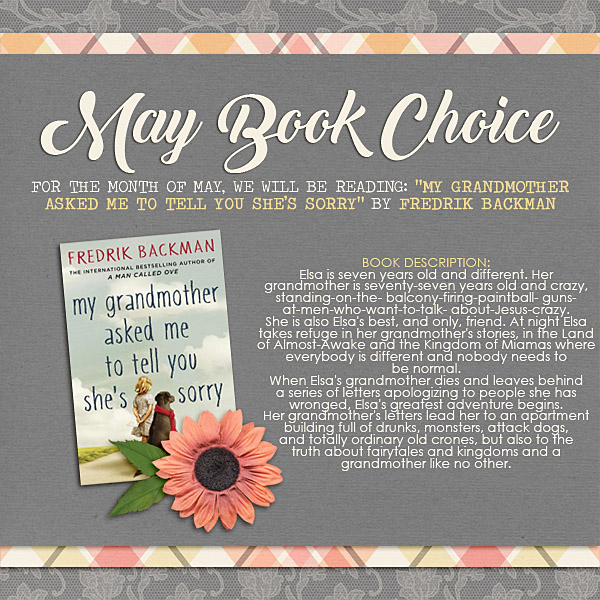 And last, but certainly not least, a quick peek at just a few of the goodies I have coming to you the store this Friday.  Trust me, you don't want to miss out! 🙂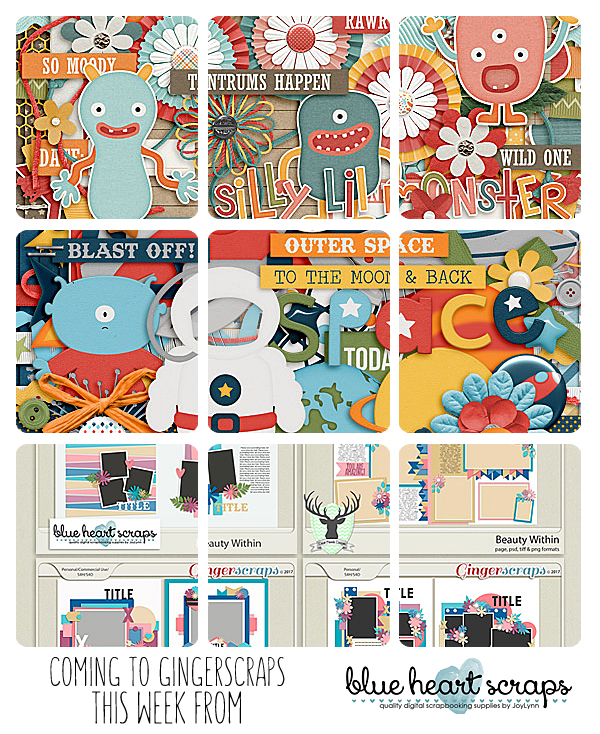 May Buffet Templates, Daily Download, and Sneak Peek of iNSD