I love collaborations.  The mixing of styles from several designers, watching how things blend and mesh together into one beautiful product – LOVE IT!  Most of the collaboration projects I'm a part of are collab kits, and those are fabulous.  But, sometimes, I get to throw my template making skills into the ring for a collab and that's a whole new set of fun!
This week, I teamed up for Trina and Colleen of Dead Friends Designs, Juli of Miss Fish Designs and Krisztina of Tinci Designs for an exciting (and huge!) collab template grab bag,
Mid-Summer Collab Template Grab Bag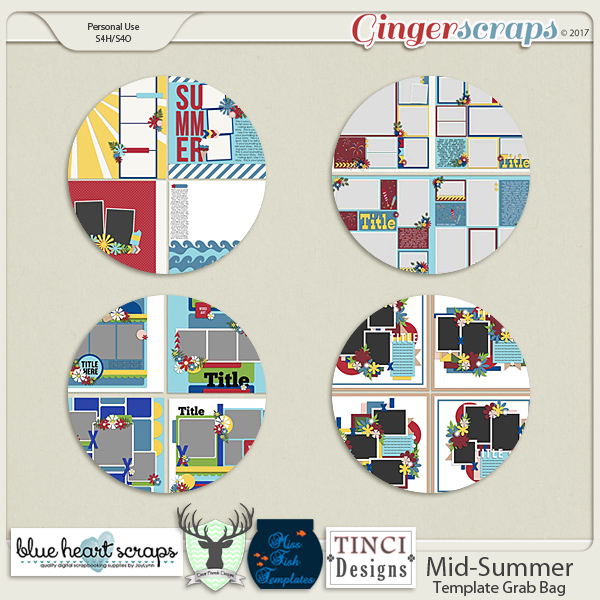 And the absolute BEST part?!  You can pick up ALL of those templates for just $5.00!  But, that fantastic price is only good for one week, so be sure to grab the fantastic deal while you can!
Check out a few of the layouts with my portion: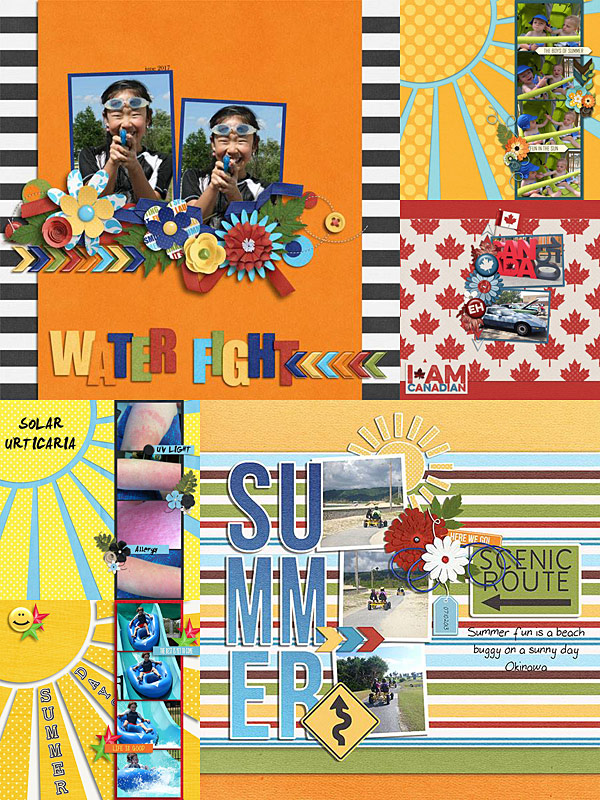 Mid-Summer Collab Template Grab Bag!