This week's new release is called "
Summer Fun
" and is a tribute to just some of the many
fun things the boys and I enjoy doing during the summertime.
From pool time and water gun fights to blowing bubbles and flying kites – Summer fun has
a little bit of everything to help you scrap all your awesome summer adventures.
And, as always, Fresh Baked Brownies at Brownie Scraps are 25% off on Tuesday.
Thanks so much for the contest entries on the last post. I used Random.org to select a winner. Cong
rats
, Candice
! I'
ll email your coupon code over to you shortly! 🙂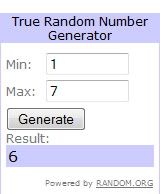 Also, I'm super excited to be hosting the Semi-Homemade Template Challenge at Brownie Scraps this month! I've always been a lover of templates and the creativity kick start they can give any scrapping layout.
A preview of the template for this month's challenge is below. Just click the preview to be get started participating! 🙂
New Release: Summer Fun, Winner & Template Challenge