It's been quite a rough few weeks around here.  Mid-terms, a very sick little boy – I've had a tough time keeping motivated and on track.  I feel like I'm a good four or five days behind…on everything.  But! There have been good things happening, as well!
Included in those good things is my new full time store at Gotta Pixel.  I'll be working on adding more of my older products to my store there over the next few weeks – but be on the look out for some great exclusive Gotta Pixel products, as well!
The first of the month means a new GingerScraps Buffet, and this month, I'm focusing on what I need most…a day off to pamper myself:
Pamper Yourself Elements, Pamper Yourself Papers, Pamper Yourself Cardstocks,  and Pamper Yourself Quick Pages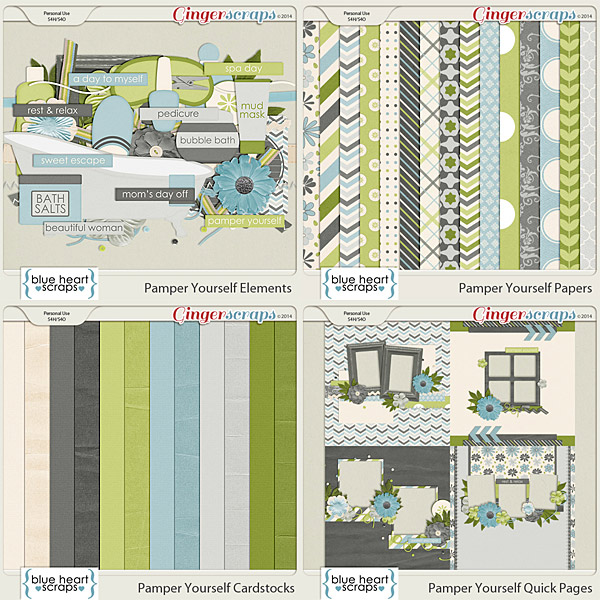 check out a few of the beautiful CT layouts created with my March GS Buffet pieces: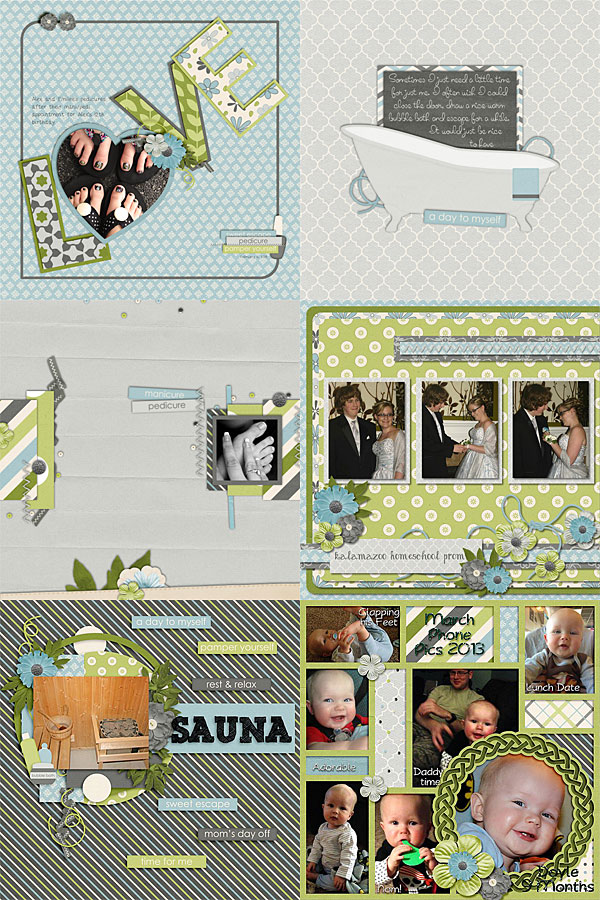 And, last but not least – I've updated the Facebook Exclusive Freebie! Get a set of 5 beautiful journal cards to coordinate with my Let There Be Love kit – currently available at my GottaPixel and GingerScraps stores. You'll find them by clicking on the Exclusive Freebies button on my Blue Heart Scraps Facebook Fan Page!